In the cold months, we slow down a litte, spend more time inside, bundle up in layers...and eat root vegetables. With the yearning for sunshine and warmth comes a yearning for springtime vegetables. Even though we're not quite at the point where either winter or roots are going away (regardless of what last week's weather may have suggested), there is still plenty of enjoyment to be had from these local vegetables that have helped nourish us through the winter.
The Classics
We definitely have some go-to uses for root vegetables, and they are probably the most common preparations.


Roasting: Roasting vegetables brings out their sweetness, which you can see in the browned caramelized edges that develop as they cook. Many roots are extra-delicious when roasted. Use this Trusted Roasted Root Vegetable Recipe for guidance, or make extra special roasted roots, with this recipe for Rosemary Roasted New England Roots.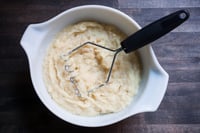 Mashing: This method is not just for potatoes. Chopping into cubes, boiling, then mashing with butter is a simple, satisfying and comforting way to enjoy many root vegetables. We especially like Jamie Oliver's Smashed Celeriac. Combine lots of different roots in this recipe for Mashed Potato, Rutabaga, Parsnip Casserole with Caramelized Onions.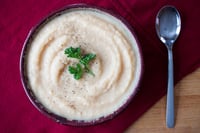 Soup: Including root vegetables in soups is a great, simple way to make hearty meals. Blend roots into soup like this Creamy Parsnip, Celeriac and Turnip Soup, or make a vibrantly-colored beet soup, or Borscht. You can also bring some greens into the mix, as in this Root Veggie Chowder with Collard Ribbons.
Now, let's get on to some wild and wonderful ideas that may be new to you, so you can shake up your root routine.
Glazed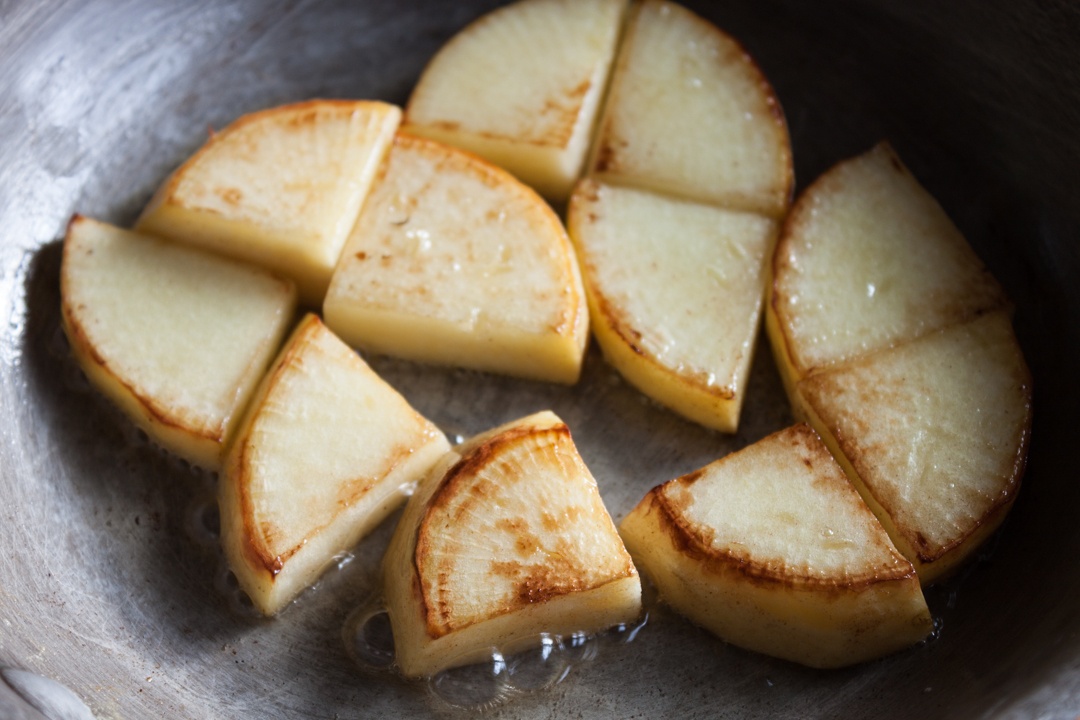 Glazing is a fancy sounding - and looking - cooking technique that leaves your veggies tender, slightly sweet and shiny. The basic method is to combine butter, liquid and sugar or honey in a pan. Cook the veggies covered until tender, then uncover to allow most of the liquid to cook off. Toss to coat in the thick butter and sugar glaze. This basic recipe for Glazed Root Vegetables is a good place to start. We also like these Honey-Glazed Radishes and Turnips and Brown-Sugar Glazed Beets.
braised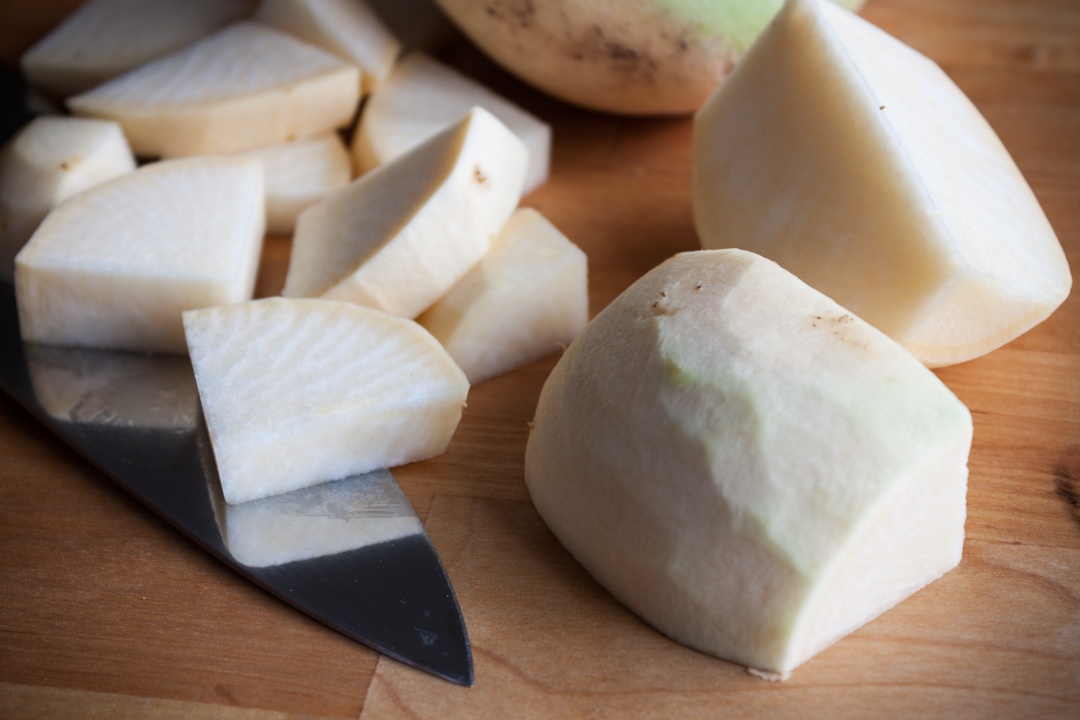 Braising vegetables involves cooking them in a small amount of liquid covered at low heat. Once the vegetables are tender, you can reduce the liquid that is left into a tasty sauce to pour over them. Try this recipe for Braised Turnips, Carrots and Onions, or make it a meal with this recipe for Polenta with Braised Root Vegetables.
pickled or fermented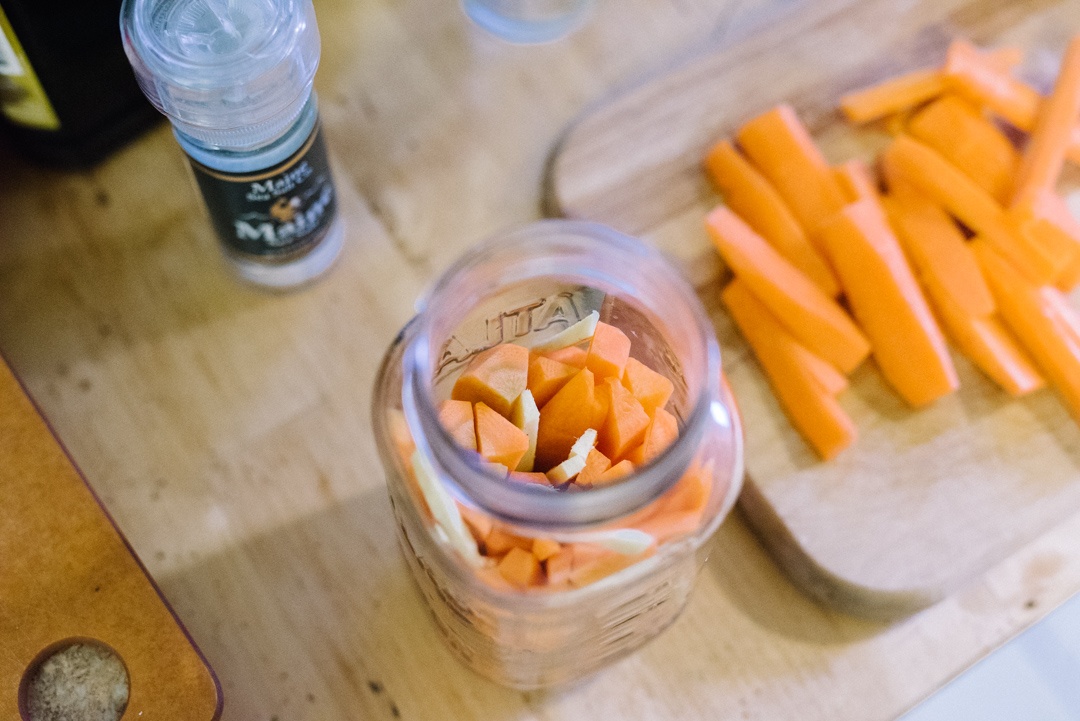 Pickled roots are a tangy way to enjoy winter vegetables. Combine spices, vinegar and sliced veggies, give them some time, and enjoy! These recipes for Simple Pickled Radishes and Quick-Pickled Hakurei Turnips are a good place to start. If you would like to experiment with fermentation, these Ginger Carrots are a tasty snack for newbie and experienced fermentors alike.
dressed up as junk food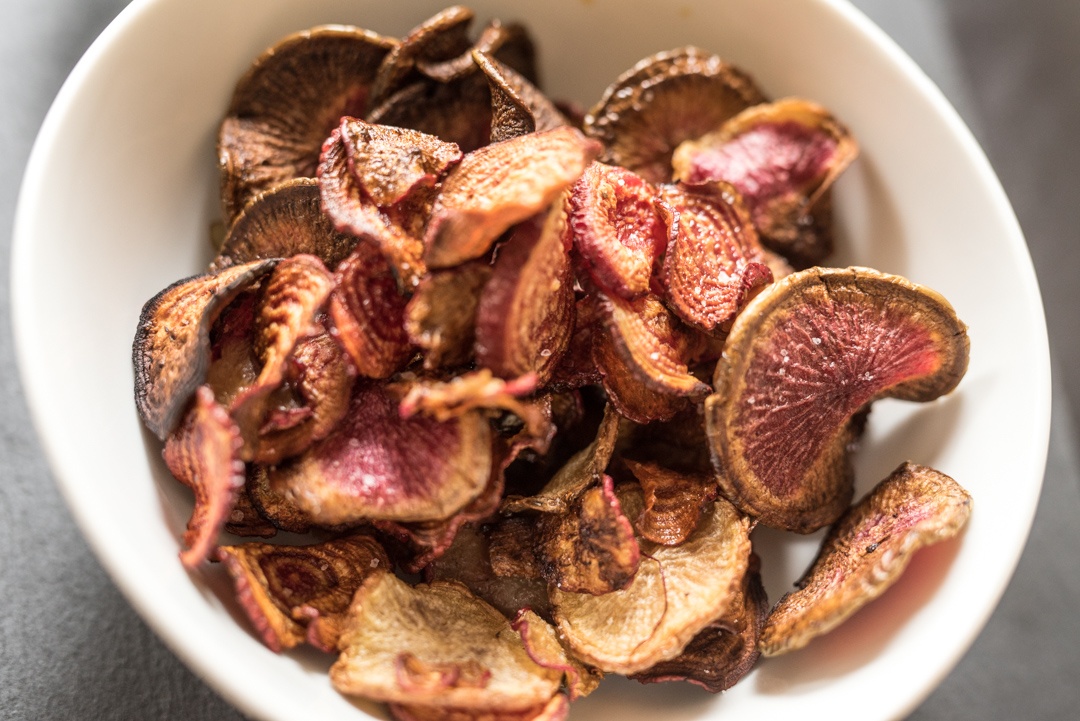 Sometimes you really just need something to be oily and salty. We get that, and starchy, flavorful root veggies are well-suited to satisfy these cravings. Make chips with purple top turnips, or make lovely pink Chioggia Beet and Watermelon Radish Chips. Many different types of roots are delicious baked into Garden Fries, perfect for when you need a savory treat.
Gnocchi
Gnocchi, the pillow-like pasta, is often made with potatoes. This dish is perfectly adaptable, and making gnocchi with other roots opens up new flavor avenues. Embrace the brightest colors and flavors of winter with Red Beet Gnocchi with Meyer Lemon Pesto, or enjoy a sweet-savory pairing with this recipe for Pan-Fried Rutabaga and Potato Gnocchi.
Au Gratin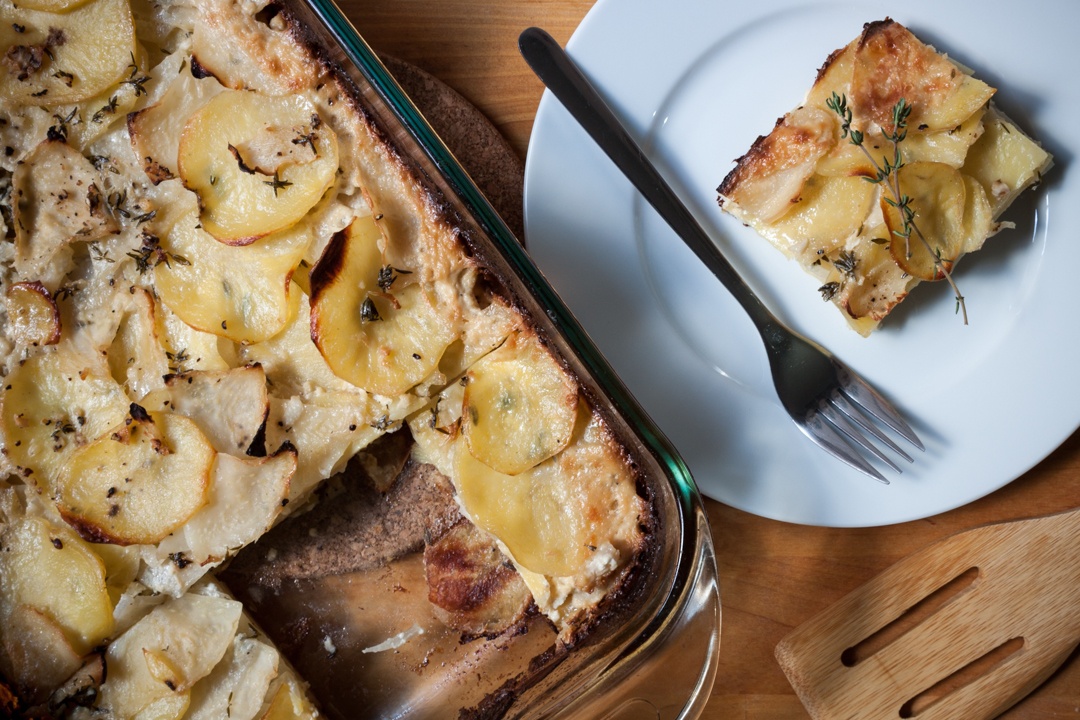 To make root vegetables feel decadent, there's nothing quite like preparing them au gratin. Layers of vegetables cooked in cheese and cream, what could be better? This adaptable recipe for Root Vegetable Gratin will help dress up whatever roots you have on hand.
Raw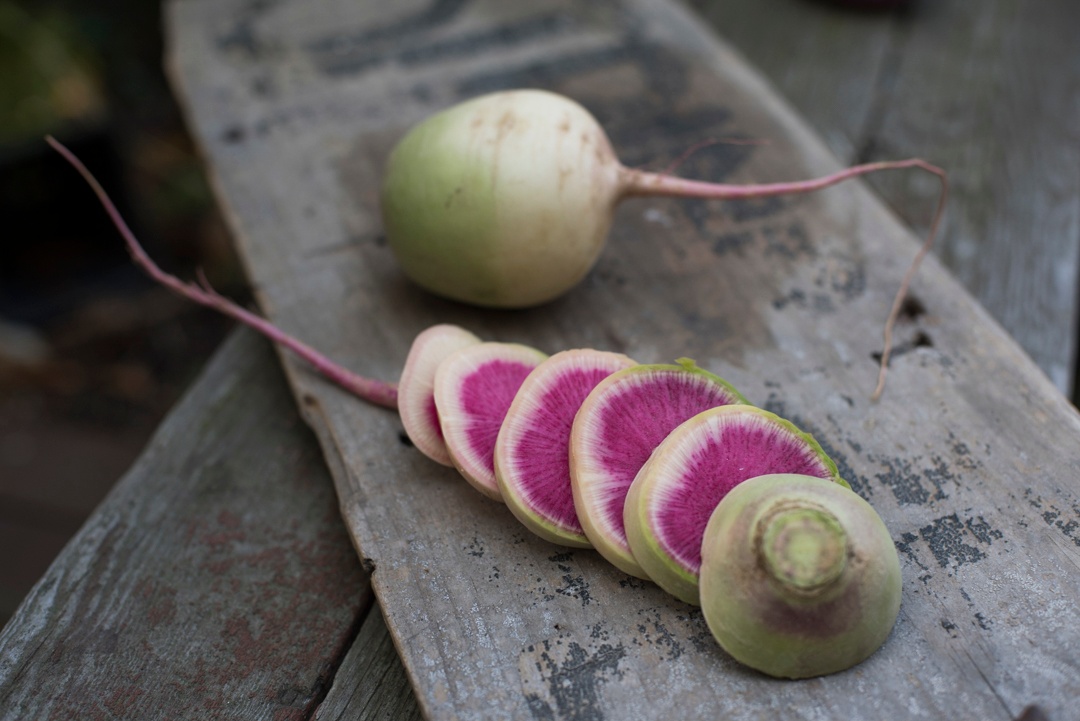 Roots are commonly thought of as just for cooking, but many are delicious raw. Radishes, turnips, carrots and even beets make great salad toppers sliced or grated, or can be sliced and snacked on as-is. Carrots and hummus are a classic combo, and we like dipping radish slices in this Feta Dip.
salad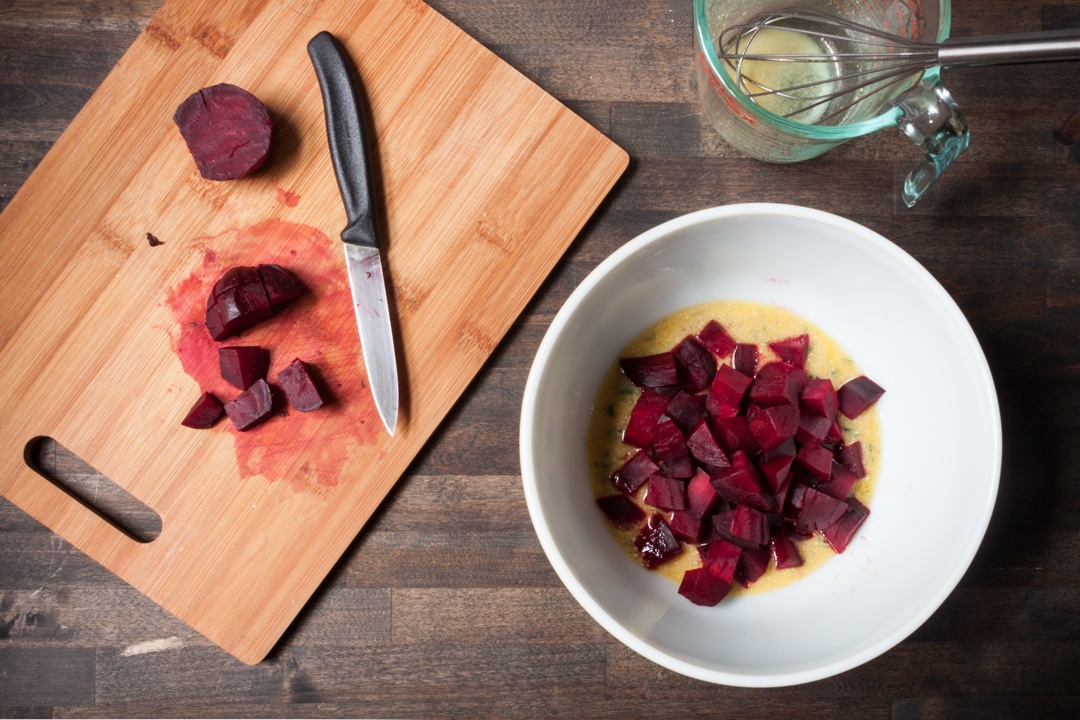 Salads made from mixes of grains and root vegetables make for a fresh, filling lunch. Quinoa is a great base, as in these recipes for Quinoa Salad with Roasted Beets, Chick Peas and Orange and Quinoa Salad with Beets, Daikon Radish and Feta. You can also use roots as the center of salads, as in Potato Black Radish Salad and Stephanie's Carrot-Radish Slaw.
Happy cooking!