Though the temperatures have remained bitter cold, the beginning of March definitely has us thinking about spring. It's a time when new things start to pop up, and things are no different here at Boston Organics. We have new add-ons, and a brand new box type.
Introducing the Custom Box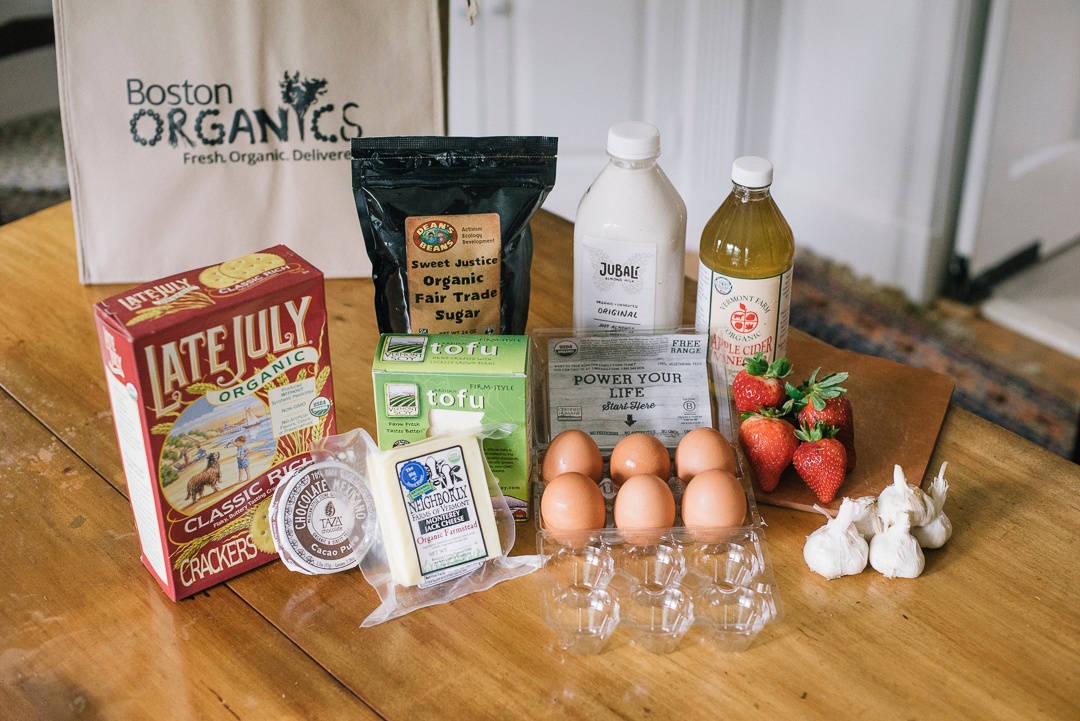 This week, we're excited to launch our new Custom Box. You asked for greater customization, and we heard you. Now you have the flexibility to select the specific items that you want from among our grocery add-on selection, without ordering a produce box as well. All you have to do is log in to your account, change your box type to the Custom Box, and select the add-ons you would like to receive. For more details on managing a custom box order, check out our blog.
Get Your Greens
In the past few weeks, our purchasing team has expanded our add-on produce offerings so that customers can still enjoy the great quality produce that is the core of Boston Organics' mission even when they switch to the Custom Box. In addition to kiwis, oranges, pears and other fruit by the piece, you can now add on a head of cauliflower to prepare roasted or as the center of a delicious curry or order bunches of chard and collards to make sure you always have plenty of green leafies.
Enjoy nutritious greens with the best that winter has to offer with this recipe for Chard with Blood Oranges and Pistachios. The vibrant green and red of this dish is sure to help give you the energy to push through these bitter cold days. If you have other designs for your chard leaves, we suggest that you hold on to the stems and make a batch of Fried Chard Stems with Blood Orange Aioli. This savory snack is a great way to avoid food waste while enjoying all parts of your produce.
Make Meal Planning A snap
Not sure where to start in filling your Custom Box? Our Winter Chef's Kit is designed to take the guesswork out of meal planning. The contents are curated, but not micro-managed, so you have flexibility to prepare many different meals using the building blocks included in the kit. Includes a recipe card with suggested meals using the box contents, but you are of course welcome to experiment.
Soup is a great way to stay cozy during these days when the temperature can fluctuate wildly. Recently, we've been enjoying this Black Bean Soup with Greens. In addition to being super delicious, this soup is super adaptable. Add potatoes for a hearty meal, or include sections of orange and a teaspoon or two of cumin for a tropically-inspired flavor. Best of all, this recipe can be made using ingredients included in our Winter Chef's Kit.
Have a delicious week!
---
This Week's Local Produce

All of the fruits and vegetables we deliver are grown without synthetic pesticides and are USDA certified organic. Interested in receiving produce that's both organic and locally sourced all year round? Check out our Local Dogma Box.
Similar to a CSA or farm share, our Local Dogma Box is filled with the best organic produce from local and regional farms and brought right to your door each week. It's the easiest way to eat like a locavore!