On Saturday, twenty horses will compete in the Kentucky Derby in Louisville. This year's race is the 143rd annual derby; it has occurred every year since 1875. Get in the spirit of race day with the help of the produce in your Boston Organics box.

Sip a Julep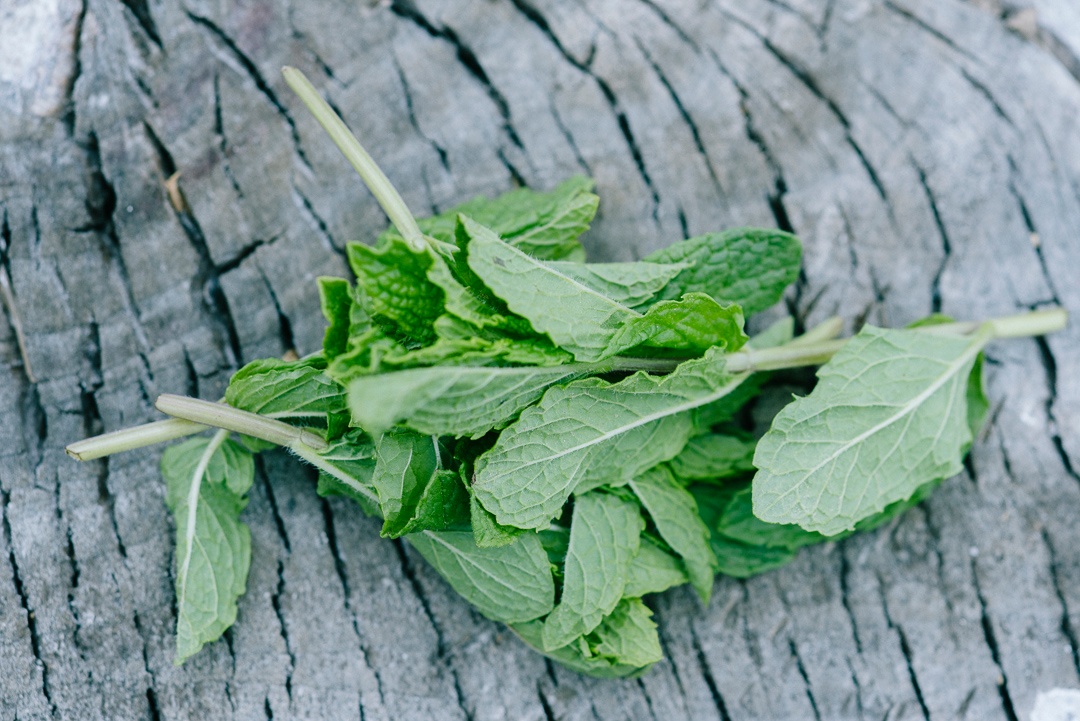 While watching – or trying to watch over the heads of the crowd – the "most exciting two minutes in sports" derby revelers often sip the official beverage of the race, a refreshing Mint Julep. Though there is some debate, or at least flexibility, when it comes to julep preparation, you'll need ice, bourbon, simple syrup, and plenty of fresh mint to compose this refreshing cocktail. Though you probably won't be drinking a julep from a $1000 commemorative derby cup, you can make it especially delicious with fresh mint from Happy Valley Organics in Whately, MA.
Greens for Days
The Kentucky Derby is often referred to as "The Run for the Roses", named for the blanket of roses bestowed upon the race's winner. While jockeys may dream of this illustrious prize, we here at Boston Organics dream of blankets of local greens. Though many greens are still a few weeks off, we're happy to welcome back Queen's Greens gemstone salad mix, which can be found in some boxes as well as the add-on section.
This blend of baby greens contains a mix of lettuce, baby spinach, and flavorful baby brassicas. Enjoy these greens plain or lightly dressed to fully appreciate their flavor and freshness. Though this recipe calls for baby kale, a simple Lemon Vinaigrette is a perfect way to highlight the flavor of these fresh local greens.
Bright Accessories

On derby day, women don large and colorful hats in all hues and styles. This week, go bold in your apparel and in your flavor palette. In preparation for this coming Saturday's Snack-Making class, we are launching three new smoothie kits, available for sale as add-ons. Choose a kale-packed Green Smoothie Kit, a fresh Spring Smoothie Kit packed with strawberries, or a sunny Tropical Smoothie Kit. Each kit includes produce to make four servings, so you can share the love, or plan to have smoothies throughout the week. The best part is that each one produces a beautifully colored smoothie, bright enough to rival any derby wear.
Some of the fun around the Derby, especially for those who don't actually follow horse racing, is reading the horses' names. Among this year's contenders, there are a couple horses with names that we especially like here at Boston Organics. One is Local Hero, whose name puts us in mind of our local heroes, the awesome farmers who provide us with New England-grown produce year round.
Here in the office, we also have a fairly silly sense of humor, so if we were betting, we'd put money down on Practical Joke. If you're in the mood for some gentle trickery, new Veggie Noodle Co's zucchini spirals are just the tool you need. This recipe for Zucchini Noodles with Avocado Sauce is so delicious, whoever you serve them to won't realize until after they've gobbled them up that the noodles were zoodles. Alternatively, saute up the zucchini noodles with some fresh mint from your box and chopped ham or prosciutto for a fresh spring meal.
Have a delicious week!
---
This Week's Local Produce

All of the fruits and vegetables we deliver are grown without synthetic pesticides and are USDA certified organic. Interested in receiving produce that's both organic and locally sourced all year round? Check out our Local Dogma Box.
Similar to a CSA or farm share, our Local Dogma Box is filled with the best organic produce from local and regional farms and brought right to your door each week. It's the easiest way to eat like a locavore!