This week's box features local leeks. If you've never cooked with leeks and you're not sure where to start, never fear. We're going to help you learn to love leeks.

leeks
Leeks have a mild, onion-like taste. In its raw state, the vegetable is crunchy and firm. The edible portions of the leek are the white base of the leaves (above the roots and stem base), the light green parts, and to a lesser extent the dark green parts of the leaves. One of the most popular uses is for adding flavor to stock. The dark green portion is usually discarded because it has a tough texture, but it can be sauteed or added to stock.
Here's a tutorial on how to clean and slice leeks.
This week's leeks come from Wishing Stone Farm in Little Compton, Rhode Island. Here's a recipe for Toasted Farro Salad with Roasted Leeks and Root Vegetables. Looking for even more leek recipes? Here you go.
apples

Most boxes this week boat McIntosh apples from Maine. Start your day off right with this delicious recipe for whole wheat apple pancakes. Top them with maple syrup from Dwight Miller and Son Orchards in East Dummerston, Vermont.
Rainbow carrots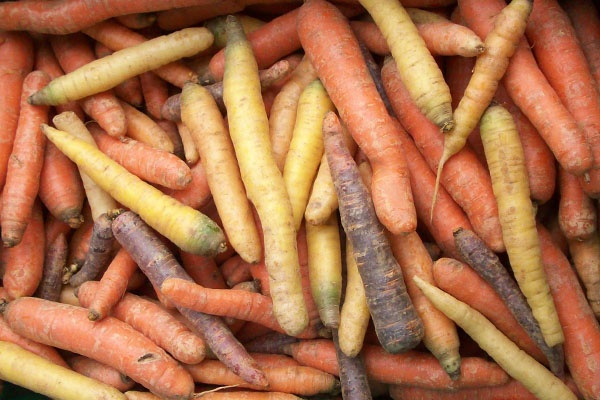 People around the world have eaten carrots for thousands of years, but it's only recently that bright yellow, purple and red varieties popular in other parts of the world have begun showing up in American markets. This week's rainbow carrots are brought to you by Riverland Farms in Sunderland, Massachusetts. We suggest pureeing them with potatoes and making Carrot and Cumin Soup.
spinach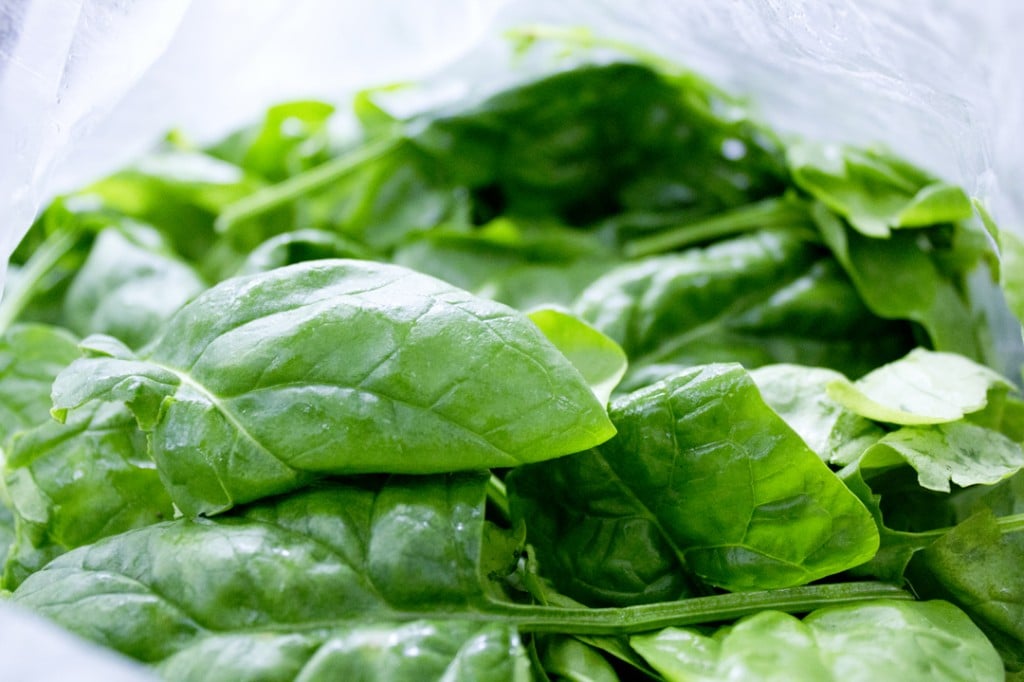 Here's another treat from Riverland Farm -- bunched spinach. What should you make with it? Three words: Baked. Spinach. Curry.
This Week's Local Produce

All of the fruits and vegetables we deliver are grown without synthetic pesticides and are USDA certified organic. Interested in receiving produce that's both organic and locally sourced all year round? Check out our Local Dogma Box.