Welcome to the Purchaser's Corner! Here you'll find periodic updates from our Purchasing Manager on what's new and exciting from our farm partners, as well insight into the world of our farmers.
Local Greens are here!
Spring in New England comes late and leaves quickly, but you know for sure that is has arrived when we get our first shipment of fresh, local greens from Atlas Farm. Spread over 95 acres in the Pioneer Valley, Atlas produces a wide selection of veggies. Here at Boston Organics, we have a very special partnership with Atlas Farm.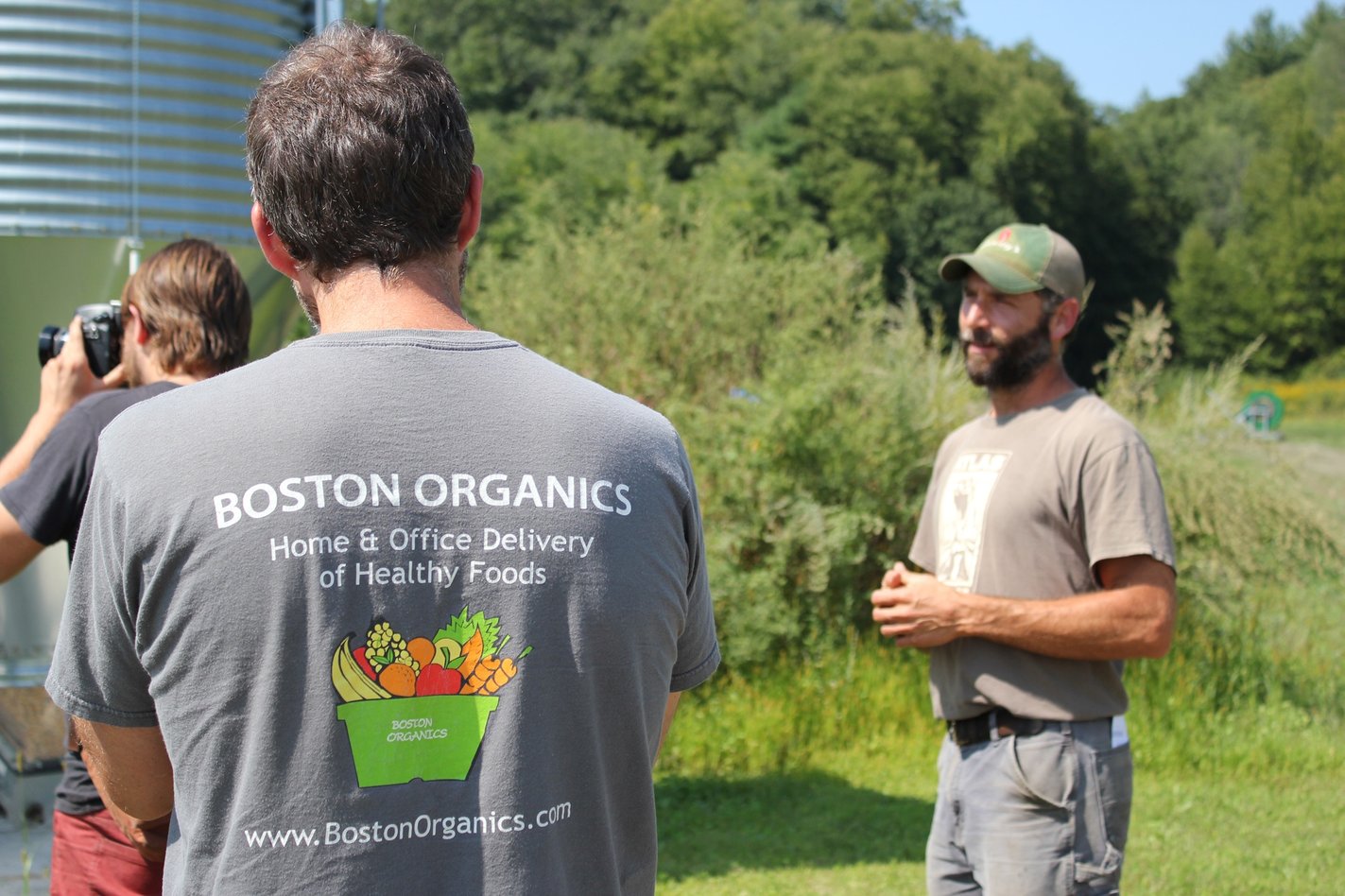 We have worked with Gideon Porth and his crew at Atlas for over a decade. In large part due to one the mutual support between Boston Organics and Atlas, both business have been able to succeed and thrive. In past seasons, we have provided Atlas with pre-payments that help with their early season expenses incurred before they can sell their first harvest. We also work closely when they are planning their crops so that we know what to expect from them, and they know what we'll need throughout the season.
The local growing season is an exciting time for everyone, and that's just as true for farmers and buyers as it is for consumers. During the early spring, I tend to hear from Chipper Sullivan, the Wholesale Manager for Atlas Farm, at least twice a week. It's not unusual for me to get a phone call from Chipper first thing in the morning to tell me that the weather had different plans than we did, and so we'll need to substitute one color of lettuce for another. When I say that we work closely with Atlas, I really mean it! It's great to know that we have flexibility when working with our farm partners while still ensuring that our customers have access to the absolute freshest local produce.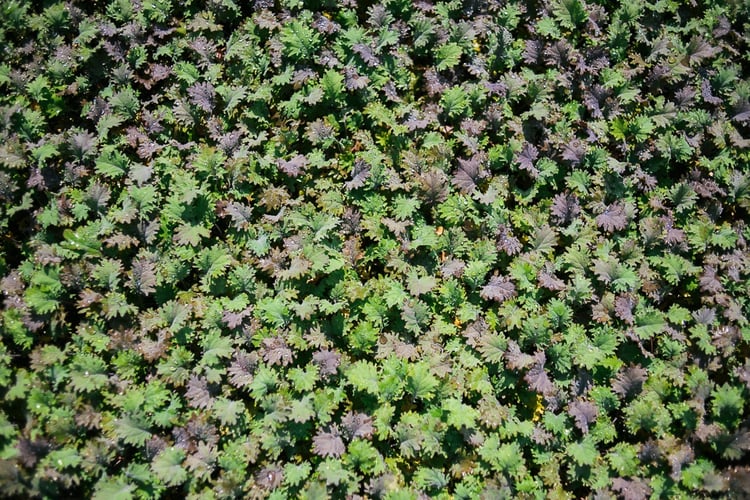 Every spring looks a little bit different, but you can expect to see an array of greens and herbs in the coming weeks: kale, chard, collard greens, arugula, spinach, lettuce, calaloo, scallions, and baby bok choy. Atlas supplies us with greens you can enjoy raw, sautéed, braised, and even grilled. Savor the special tenderness and sweetness of the first greens of the year, and know that Atlas and Boston Organics have your back when it comes to local, organic and fresh produce!
Feeling overwhelmed by greens? Try making a green hummus, greens pesto, or a loaded salad with your favorite greens all combined!