Our Dogma Box includes organic produce that's sourced as close to Boston as possible throughout the year. Similar to a CSA or farm share, this box is filled with the best organic produce from local and regional farms each week.
This week's Dogma Box contains:
1 lb Beets (Red Fire Farm, MA)
1 lb Carrots (NH)
1 Chives (3/4 oz clamshell) (Happy Valley Organics, MA)
1 Green Leaf Lettuce (head) (Lancaster Farm Fresh, PA)
0.75 lb Onions (NY)
1.5 lb Local Potatoes (VT/Quebec)
0.75 lb Black Radishes (VT)
1 lb Rutabagas (VT)
0.75 lb Sunchokes (VT)
Other local/regional produce:
Parsnips (MA)
Carrots (Brookford Farm, NH)
Crimini Mushrooms (PA)
White Mushrooms (PA)
Sweet Potatoes (NC)
Romaine Lettuce (Lady Moon Farm, FL)
Kale (Lady Moon Farm, FL)
Collard Greens (FL/West Coast)
Eggplant (FL/Mexico)
Green Cabbage (East Coast/CA)
dogma produce Recipes:
Gnocchi is a classic Italian pasta made of cooked potato, flour and eggs.
Add your own twist with spices, flavors, or herbs.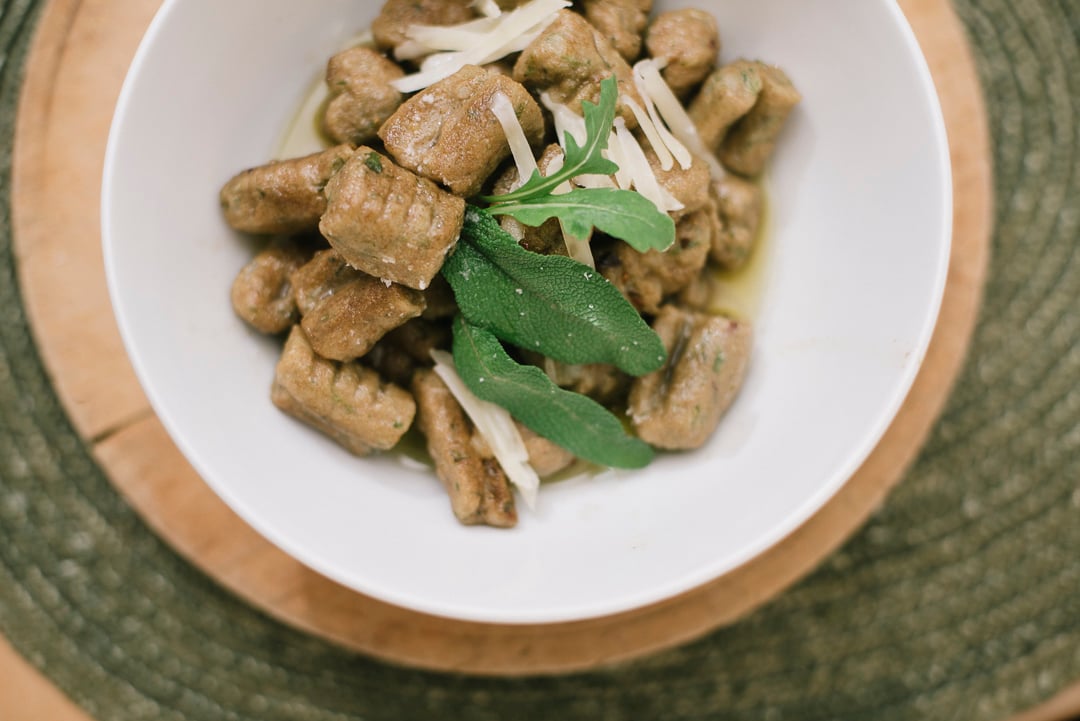 Sub in potatoes and rutabagas! Winter root vegetables lend their complementary, slightly sweet flavors to this hearty bowl and the fried sunchoke chips add a complementary crunch to this soup's smooth texture.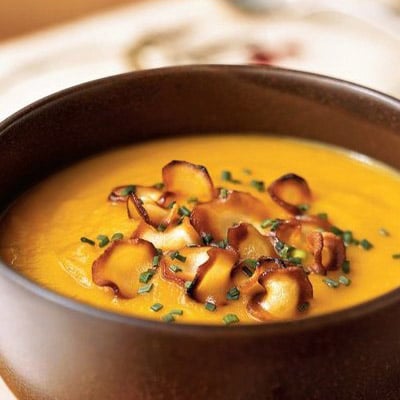 Pic: New York Times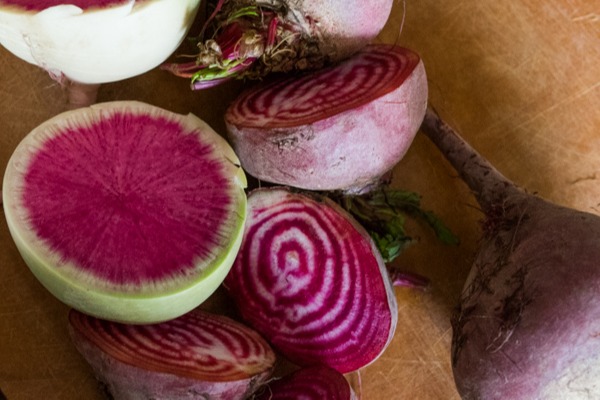 Blog: What is a Chioggia beet?
Components to make the best salad so you're energized throughout the day. And how to make your own dressing!
---
No matter your needs, we have a box size and variety combination that will work for you.