We stay true to our values which is why sustainability is so important to us. We believe that a truly successful, enduring business must operate in a way that benefits all of its stakeholders.
Planet, People and Profit
Part of our role in the local food system is to consider how our operations are affecting the Earth. In a perfect world, we would purchase the exact amount of produce for the following week, receive that exact amount from our farmers/suppliers, and deliver that produce to our valued customers.
But that's not always the case.
Some produce is leftover because we ordered more than we actually delivered. Some customers have to go out of town and cancel a delivery. The balance between supply and demand is endless.
To manage any excess produce, Boston Organics has built relationships with local companies and organizations specializing in diverting food waste from the landfill to a second act of sorts. When excess produce is in good quality, we donate it to Food For Free. Food For Free rescues fresh produce and distributes it to vulnerable local communities.
Organic farming is not without its challenges. Produce is more vulnerable to pests, critters, and increasingly unpredictable weather patterns.
The produce that can't be donated (even from our own break room!) gets picked up by Black Earth Compost!
Who is Black Earth Compost?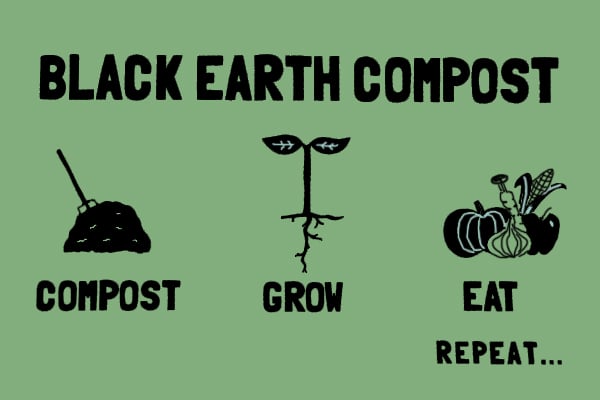 Photo from Black Earth Compost
Black Earth Compost's mission is to divert the nutrients in compostable material from landfills and incinerators, and return them to our soils as a natural fertilizer and soil amendment. Every Friday, Black Earth Compost comes to our warehouse in Charlestown to collect the expired produce from our bins. Black Earth Compost will also pick up compost from other businesses in the area before finally heading back to their facility in Manchester, MA.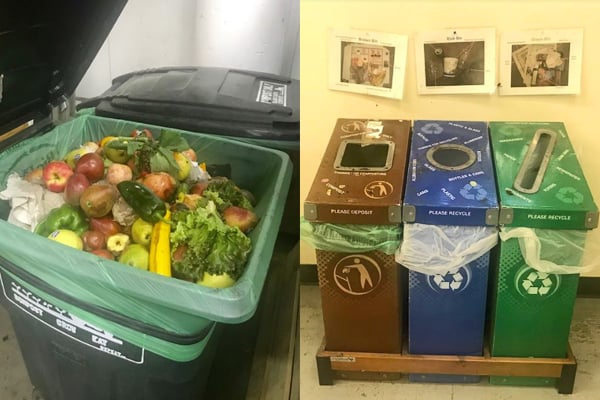 Our compost bins on a Thursday, they sure do fill up!
Once collected, the composting begins at their facility! Their crew mixes food waste containing high levels of nitrogen, paper/wood materials containing high levels of carbon, and water (naturally through rain, or a good old-fashioned hose). Over time, little microbes that munch on food waste break down the material into compost. The compost pile is monitored, stirred, and aerated frequently to create the ideal environment for the microbes. At Black Earth Compost, it can take around 6 month to decompose into compost.
Did you know compost piles can reach temperatures of 140°F?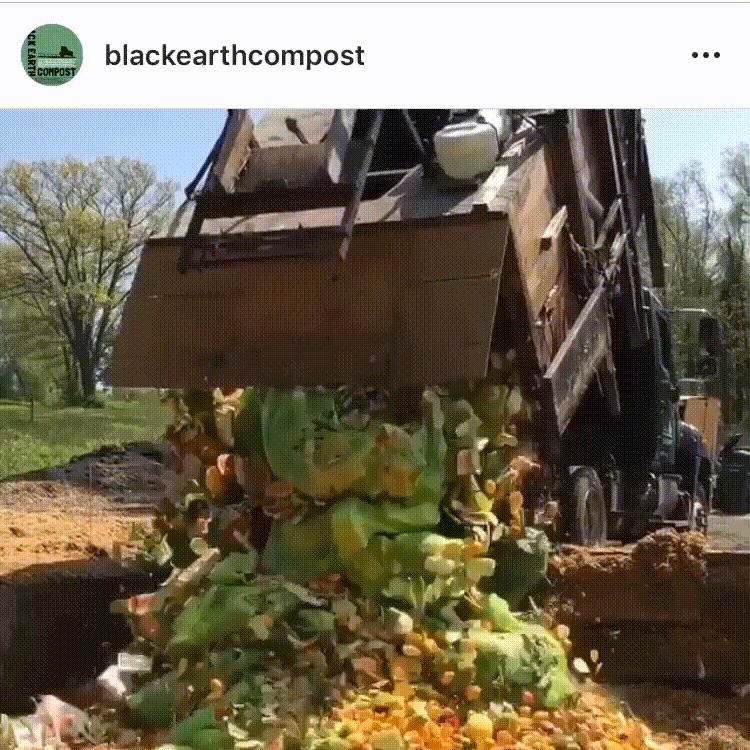 Gif from Black Earth Compost
Black Earth's compost can be bought at garden stores, in small batches, and they will install a small raised garden bed for you to try your own green thumb.
To learn more about Black Earth Compost and ways you can compost at home, visit their website. To learn more about how we've incorporated ugly produce into our business, read our blog.

---
Do you have any composting tips and tricks? Share it with the community in the comments below!