On National Eat Your Vegetables Day, we're remembering important words from Albert Einstein:
"Nothing will benefit human health and increase the chances for survival
of life on Earth as much as the evolution to a vegetarian diet."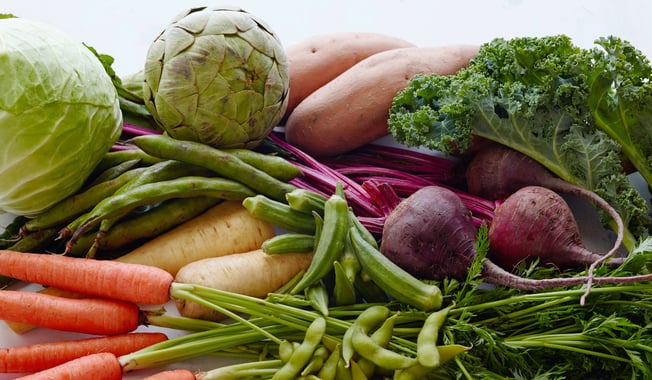 While being a vegetarian may be an aspiration, not everyone is ready to take the plunge into the vegetables only world, National Eat Your Vegetables day is a gentle reminder to make veggies the center of your plate. And that's easy right now with the vibrant and varied local produce like baby boy choy, beets, broccoli, carrots, chard, collard greens, kale, lettuces, onions, parsley radishes, rhubarb, scallions, spinach, sun chokes and turnips that we've got coming in from our local farm partners. It's fresh, organic and rich in good-for-you vitamins, minerals and fiber. With all these wonderful options and ideas it's a great time to Eat Your Vegetables!
Here are some ideas for embracing the day and making the most of the bounty of the season:
Kale and Brown Rice Salad with Cherries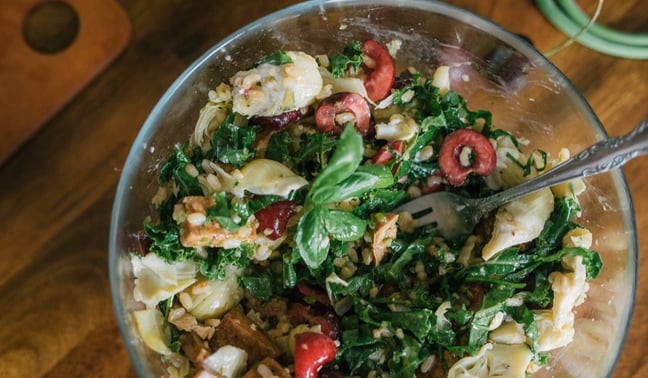 Happy Healthy Eating!