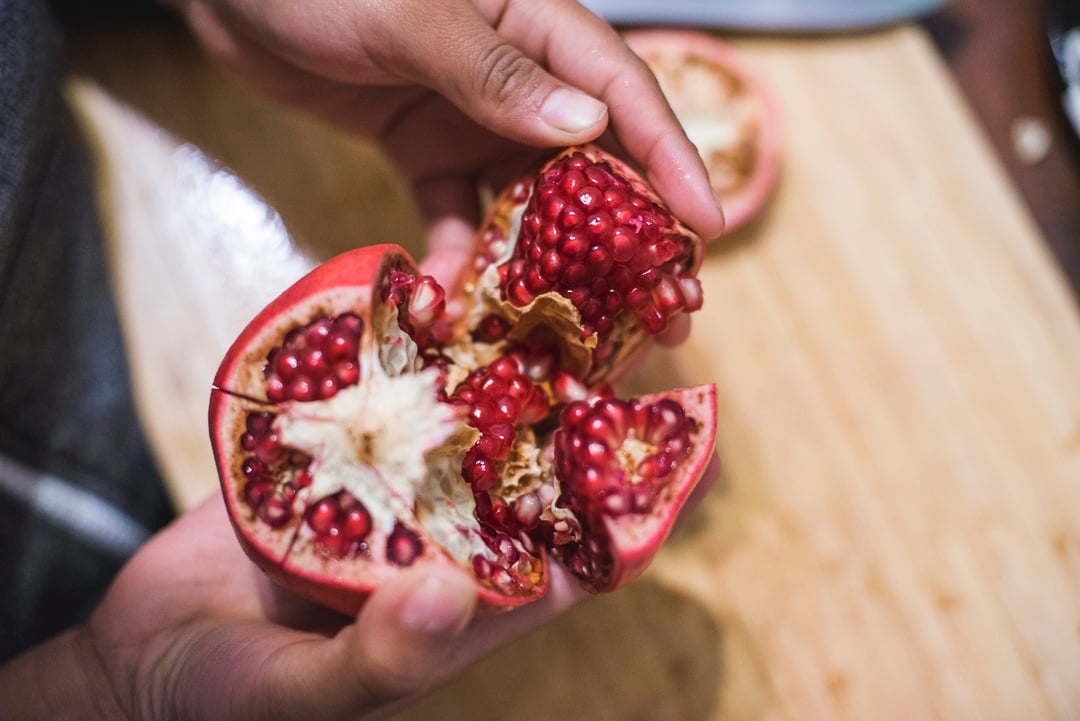 According to ancient Greek myth, pomegranate seeds are—albeit indirectly—why we have winter. Persephone, the daughter of the goddess of fertility, Demeter, was kidnapped by Hades, god of the underworld. Before she was freed, Persephone ate seeds of a pomegranate. Because she had tasted food of the underworld, she was bound to return there for six months each year. During this time, her mother, despairing her daughter's absence, neglects to encourage the growth of plants.
As the days start to get shorter, pomegranates are coming into season, though for us eating their seeds means we get to enjoy a burst of sweet and tart flavor, and not a stint in the underworld. The technical name for the juicy seeds inside a pomegranate is aril, which refers to the thin skin and pulp that surrounds the tiny white seed itself. Once the arils have been freed from the membranes that surround them, you can eat the whole thing.
Though the red skin of a pomegranate may seem tough and impenetrable, with a few simple tricks, you will have a wealth of ruby red seeds on hand, ready to add to smoothies, your morning granola, salads and even soups and stews (see our favorite recipes below for ideas).