Our website has many features that give our customers control and flexibility over their delivery schedule, fresh produce items, and staple grocery items. Read more!
Introducing your Account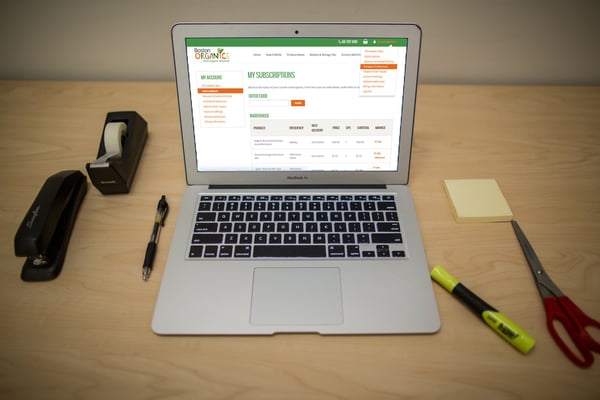 We want to make it easier for you to manage your deliveries from any device.
Once you log in, you'll be able to:
And you'll still be able to:
What Else is Different

Shopping for add-ons is easier
Quickly add items to your shopping cart, then check out. You can also remove items from your order from your My Subscriptions page. Add-on deadlines will remain the same.
You will get charged for add-ons at the same time as the delivery in which they are included, as usual.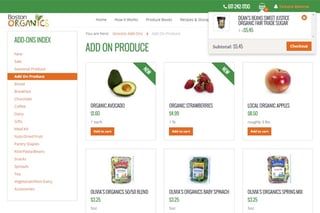 Speaking of... billing will now occur within one business day of your delivery.
We bill our customers the following business day with the exception of Friday. For Friday deliveries, you will be billed later that day. Not sure what you were charged for? View past invoices!
Updating Your Produce Preferences

You can now let us know which items you dislike, feel neutral about, like and love! We will use this information to help replace items you don't want with ones you're excited about if and when they are available.
Neutral is the default choice, meaning you're happy to have the item when it comes in your box. If you choose like or love for a particular item, you may end up with more than one of them in your box, so choose wisely! While this system does not guarantee a liked or loved item will end up in your box even on weeks we have that item in stock, it does help us make favorable substitutions when necessary.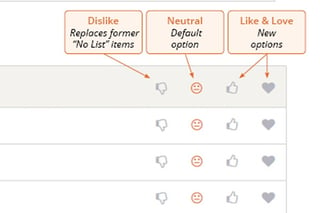 Easily update payment info.
If your account is on hold because of a declined payment, upon logging in you will be prompted to provide an updated payment method.
Oh, and we now accept PayPal!Spread the word and save with our referral program.
Get 10% off your next delivery if a friend signs up using your personal referral code in the promo code field. And your friend gets 10% off their first delivery, too!
Find your personal referral code on your My Subscriptions page.
Cancel your service via your My Subscriptions page.
We hope you never leave us, but should that day come, cancellation of service can be done via the link at the bottom of your My Subscriptions page.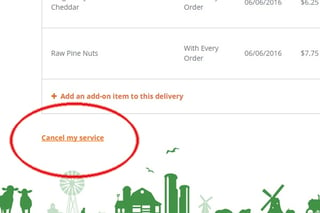 Questions?
Don't hesitate to email us!
Check out our other web tutorials.